This Pontiac Pegasus was one of the dreams of General Motors' design chief, Bill Mitchell. His efforts produced a parade of memorable concept cars and custom cars. This concept car is powered with Ferrari V12 drivetrain, hardware and gauges. The engine, a 365 GTB/4 (Daytona) V12, was offered by Enzo Ferrari and sealed the deal for this concept car.
The powerful engine was first coupled to a GM Turbo-Hydramtic only to find out the three-speed was ill-suited to the highly strung engine. A Ferrari five-speed, likely from a 365GTC/4, was eventually installed. It was also suggested Luigi Chinetti's race team had a hand in setting up the 4.4-liter competition motor with high-overlap cams and big-bore Weber carbs.
This 3,834 pound Pegasus accelerates like a Ferrari Daytona with an extra passenger aboard, and a modest throttle opening in third gear will cause the tires to scratch.
Concepts have many purposes; they test design ideas, feasibility, and practicality. They explore creative ways at making the 'point-A' to 'point-B' experience that much more enjoyable.
Bill Mitchell was the head of General Motors Design after Harley Early retired. During his career, Mitchell was responsible for the creation of many important and influential vehicles. Upon his retiring from the position, he struck a deal with General Motors to take this car with him. Part of the arrangement stated that the car would be willed back to the company upon his demise.
The candy-apple red Pegasus Concept has gold-tone pinstriping and chrome, Randy Wittine-designed pinstriping, Ferrari V-12 drivetrain, and many modified styling elements. The design was courtesy of stylist Jerry Palmer, who created the initial sketches in the early 1970s. Further development was handled by the Pontiac studio.
A GM Turbo-Hydramatic three-speed was mated to the Ferrari V-12, but it was later replaced with a Ferrari five-speed. Four-piston Corvette rear brakes were added and many other modifications carried throughout the vehicle.
To make room for the engine, the firewall was moved back nine inches, and left no room for the air conditioning system. Under the forward-hinged hood lay the red-headed four-cam engine. The air cleaner was mounted to the hood, which guaranteed nothing would block the view to the engine while the hood was open.
Inside, little of the original Firebird trim was kept. There are Ferrari-spec Veglia Borletti gauges, new wood-trimmed center console, and even a Ferrari shifter. Custom leather bucket seats were fitted, resembling those found in similar Italian cars of the time. There is a Ferrari fuel filler mounted to the rear deck and the car rides on Borrani wire wheels.
This was truly a concept – or at least a radical custom. It was a marriage of American and Italian design ideas and mechanical components.
Video: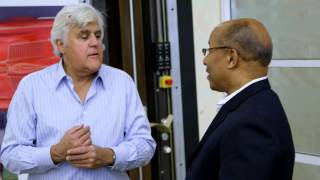 Photos:
(click the photos to enlarge, and the arrows for more photos)
Tags: 1971 Pontiac Pegasus